West Coasts Choice For "Exotic Entertainment"
Welcome to All American Centerfolds – Hottest Male and Female Strippers in California and Nevada
All American Centerfolds offers the Hottest Strippers, Best Exotic Dancers, Sexiest Party Strippers, and Party Dancers. Here's just a few areas we service in Northern California: Antioch, Auburn, Benicia, Berkeley, Chico, Clear Lake, Concord, Davis, Eldorado Hills, Elk Grove, Fairfield, Fremont, Fresno, Grassvalley, Hayward, Lake Tahoe, Menlo Park, Merced, Modesto, Napa, Oakland, Palo Alto, Placerville, Redding, Redwood City, Sacramento, San Bruno, San Francisco, Santa Clara, Santa Cruz, San Jose, San Mateo, Silicon Valley, Stockton, Tiburon, Tracy, Walnut Creek, Woodland, Yuba City. Also serving Nevada: Carson City, Reno, Sparks and all surrounding areas and in between. If your not sure if we service your area please call one of our representatives.
Voted #1 Best Strip Entertainment Agency in California and Nevada
If you are looking for the very Best Female Strippers, and  Best Male Strippers, Hottest Exotic Dancers then you've come to the right place. For over 10 years, customers have trusted our agency to provide them with the hottest, sexiest, and most professionally trained Exotic Dancers to make their party event a complete hit.
We only hire/hand select the best in the industry. We are extremely selective in our hiring process. In other words, you have to have more than just good looks or a nice physique to join our entertainment team. We make sure all of our dancers live up to our "High Quality Standards" by having the "TOTAL PACKAGE" -professional, sexy, beautiful, charismatic, classy, fun and of course have a great personality. Let us bring a Las Vegas style show directly to your living room, hotel, restaurant or night club! All American Centerfolds Strippers have become a household name known to have some of the nations Sexiest Male & Female Exotic Dancers, providing an experience that will have your party event speechless and wanting more!
Take pride and order one of our entertainers for that next special party occasion.
You cant get any sexier than our Hot Male Strippers. They have toured in night clubs all over the world, former Chippendale's, have been featured in magazines such as Playgirl, Muscle & Fitness. They have even appeared on talk & radio shows. To view our Hunky Male Strippers CLICK/TOUCH the following link for our Male Strippers Gallery. Our Sexy Female Strippers are absolutely breathtaking. Their bodies are flawless with curves in all the right places, guaranteed to make your party want to plan ahead for the next big event! No doubt you will find some of our female dancers in magazines such as Playboy, Penthouse and Maxim. To view our beautiful female strippers CLICK/TOUCH the following link for our Female Strippers Gallery.
Your Sexy Exotic Dancers performance can be as wholesome and fun as you would like for a conservative party, or as naughty and wild for a Bachelorette/Bachelor Party. Our entertainers all provide their own music, costumes & the theme of your choice. So be sure your next Party Event is unforgettable by ordering one or more of our entertainers. Let our friendly and professional staff representatives assist you in customizing your every need and concern to assure you that your Party Event is a hit! We do provide Same Day Service, however due to our outstanding reputation and high demand of our Exotic Dancers they tend to get booked up very fast. So always try to book your Party Event in advance to ensure that you get the date/time and your choice of entertainer. Thank you in your interest & we hope to see you soon!
Sincerely, All American Centerfolds Staff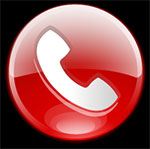 Call us Anytime 24/7

Same Day Service Available!
"Best in the West when it comes to undress"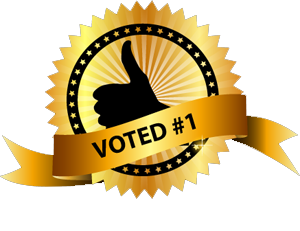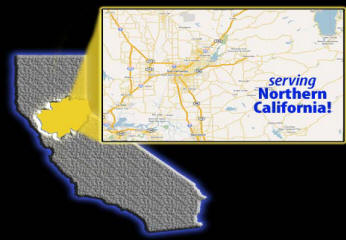 PROVIDING SERVICE FOR THESE AREAS
Acampo ↔ Amador City ↔ Angels Camp ↔ Antioch ↔ Arbuckle ↔ Atwater ↔ Auburn ↔ Baxter ↔ Benicia ↔ Berkeley ↔ Cameron Park ↔ Carson City ↔ Castro Valley ↔ Cedar Grove ↔ Chico ↔ Clear Lake ↔ Coloma ↔ Colusa ↔ Concord ↔ Daly City ↔ Davis ↔ Dixon ↔ El Dorado Hills ↔ Elk Grove ↔ Esparto ↔ Fairfield ↔ Folsom ↔ Freeport ↔ Fremont ↔ Fresno ↔ Galt ↔ Grass Valley ↔ Hayward ↔ Incline Village ↔ Ione ↔ Jackson ↔ Lake Tahoe ↔ Lincoln ↔ Live Oak ↔ Lodi ↔ Manteca ↔ Martinez ↔ Marysville ↔ Merced ↔ Mill Valley ↔ Modesto ↔ Napa ↔ Nevada City ↔ Novato ↔ Oakland ↔ Olivehurst ↔ Oroville ↔ Pacifica ↔ Palo Alto ↔ Paradise ↔ Petaluma ↔ Pittsburg ↔ Placerville ↔ Pleasent Hill ↔ Rancho Cordova ↔ Rancho Murrieta ↔ Reno ↔ Red Bluff ↔ Rocklin ↔ Roseville ↔ Sacramento ↔ San Francisco ↔ San Jose ↔ San Leandro ↔ San Mateo ↔ San Rafael ↔ Santa Rosa ↔ Shingle Springs ↔ Sonoma ↔ Sonora ↔ Sparks ↔ Stateline ↔ Stockton ↔ Suisun ↔ Suttercreek ↔ Tracy ↔ Truckee ↔ Turlock ↔ Vacaville ↔ Vallejo ↔ Walnut Creek ↔ Walnut Grove ↔ Wheatland ↔ Winters ↔ Williams ↔ Woodland ↔ Yuba City ↔
Parental Advisory Notice: WARNING! This site contains partial nudity and is intended for adult individuals 18 years of age or older. If you are not yet 18, if adult-related material offends you, or if you are accessing this site from any country or locale where adult-related material is prohibited by law, PLEASE LEAVE NOW! If you understand and accept these terms, you may enjoy this site freely.Interested in Becoming an Exotic Dancer?
Looking to make some serious money, then what are you waiting for.
Come join the biggest agency on the West Coast!
If you are at least 18 years of age, we are currently hiring Entertainers.
Applicants must be attractive, reliable, and have pictures.
If interested, email us:
---