FAQ
How much does a stripper cost?
The price for an entertainer will vary based on how long you want them to perform and the area or location for the show. Some locations may incur a mileage charge.
How much should we tip our entertainer?
We are not the type of agency that tells their customers they have to bring a certain amount. However, we like to inform you that games and dances range between $5 and $40 so we recommend to tell each of your party guests to bring an extra $20-$30 to have fun with.
How much do the strippers charge for games and dances?
Every entertainer is an independent contractor so they set the prices for their games and dances on their own. Male entertainers usually charge $5-$10 and female entertainers range between $10 and $40.
Can I book the entertainer for my party event online?
No. We have office staff to help you properly book your party or event. Our representatives are trained to help you customize your show.
What are your cancellation policies?
Once you have scheduled an event, our entertainers have been taken off the books for you, so they can't be booked by anyone else. If you cancel your event you will lose your deposit. You can however change the day or time of the event for up to 90 days from the original event date and apply the deposit to that future event. If you need to reschedule an event there is no cancellation fee.
Do the entertainers go full nude?
Male entertainers do not go fully nude, they go down to a G-String. Our female entertainers do go full nude upon request during your booking.
Do I need a credit card to book my party event?
No, we do not require a credit card or any personal information to be kept on file. There is a deposit to be paid via ApplePay or CashApp. The remaining balance is paid to the entertainer directly in cash upon their arrival.
What setup do I provide for the stripper?
The entertainers come prepared with everything they need to bring the party to you. We do ask that you have a room cleared for the entertainer to perform in. Our entertainers do not perform outside unless specified in advance when booking your event.
What venues can the entertainers perform at?
We do all kinds of venues. Including but not limited to residential homes, hotels, resorts, clubs, party buses, restaurants, and offices. If you will be hosting an event in a public setting, please ask management for approval in advance.
What type of party occasions or events do the strippers provide service for?
We do all party occasions, even "for the fun of it." Some of the more popular occasions include bachelor/bachelorette parties, birthday parties, poker parties, divorce parties, office parties, "thank you for your service" parties, retirement, private shows, etc.
Are the entertainers on your website the actual strippers?
Yes, our entertainers provide updated photos every 6 months.
Can I pay for the entertainer over the phone?
No, our entertainers are independent contractors so the payment needs to be given to them directly upon their arrival.
What is the age requirement for party guests?
All attendees must be 18 years of age or older,
Is there any rule or restrictions for the show?
Everyone present must be 18 or older and always treat the entertainers and their help with respect at all times. Our entertainers each have their own set of rules they will go over with the party before the show.
How far in advance do I need to book my event?
We don't require advance notice, however, the more notice you give us the better chance you have of getting the first choice on your entertainer.
Do your entertainers offer same day service?
We can't guarantee that we have availability, but when it is possible we do offer same day service.
How do I confirm my entertainment?
We will call you the day before your event to confirm the show. If for some reason you miss our call, we will leave a voicemail and you can call us back at your earliest convenience.
How much is a girl on girl show?
Our female entertainers set their own pricing for their live porn show. Pricing usually starts around a couple hundred per girl. All of the girls have different options for their shows in regard to toys, positions, etc.
How many strippers can I order?
You can order as many entertainers as you like! Female entertainers work together at the same time. Some male and female entertainers work together at the same time. Male entertainers do not perform together unless it is for a club or public event specified in advance.
What are the accepted forms of payment?
Cash is the standard form of payment for entertainers. Some entertainers accept credit cards upon request. Checks are not accepted by the entertainers or by the company.
Can I book strippers to do work other than a typical show?
Yes! Get creative! Our entertainers are great to use as promo models, bartenders, poker/card dealers, waiter/waitresses, french maids, etc.
Sincerely,
All-Star American Centerfolds
Privacy Policy
Platinum Sports Ltd operates the https:www.aacenterfolds.com website, which provides the SERVICE.
This page is used to inform website visitors regarding our policies with the collection, use, and disclosure of Personal Information if anyone decided to use our Service, the www.aacenterfolds.com website.
If you choose to use our Service, then you agree to the collection and use of information in relation with this policy. The Personal Information that we collect are used for providing and improving the Service. We will not use or share your information with anyone except as described in this Privacy Policy. 
The terms used in this Privacy Policy have the same meanings as in our Terms and Conditions, which is accessible at https:www.aacenterfolds.com, unless otherwise defined in this Privacy Policy.
Information Collection and Use
For a better experience while using our Service, we may require you to provide us with certain personally identifiable information, including but not limited to your name, phone number, and postal address. The information that we collect will be used to contact or identify you.
Log Data
We want to inform you that whenever you visit our Service, we collect information that your browser sends to us that is called Log Data. This Log Data may include information such as your computer's Internet Protocol ("IP") address, browser version, pages of our Service that you visit, the time and date of your visit, the time spent on those pages, and other statistics.
Cookies
Cookies are files with small amount of data that is commonly used an anonymous unique identifier. These are sent to your browser from the website that you visit and are stored on your computer's hard drive.
Our website uses these "cookies" to collection information and to improve our Service. You have the option to either accept or refuse these cookies, and know when a cookie is being sent to your computer. If you choose to refuse our cookies, you may not be able to use some portions of our Service.
For more general information on cookies, please read "Cookies" article from the Privacy Policy Generator.
Service Providers
We may employ third-party companies and individuals due to the following reasons:
To facilitate our Service;

To provide the Service on our behalf;

To perform Service-related services; or

To assist us in analyzing how our Service is used.
We want to inform our Service users that these third parties have access to your Personal Information. The reason is to perform the tasks assigned to them on our behalf. However, they are obligated not to disclose or use the information for any other purpose.
Security
We value your trust in providing us your Personal Information, thus we are striving to use commercially acceptable means of protecting it. But remember that no method of transmission over the internet, or method of electronic storage is 100% secure and reliable, and we cannot guarantee its absolute security.
Links to Other Sites
Our Service may contain links to other sites. If you click on a third-party link, you will be directed to that site. Note that these external sites are not operated by us. Therefore, we strongly advise you to review the Privacy Policy of these websites. We have no control over, and assume no responsibility for the content, privacy policies, or practices of any third-party sites or services.
Children's Privacy
Our Services do not address anyone under the age of 18. We do not knowingly collect personal identifiable information from anyone under 18. In the case we discover that a child under 18 has provided us with personal information, we immediately delete this from our servers. If you are a parent or guardian and you are aware that your child has provided us with personal information, please contact us so that we will be able to do necessary actions.
"Best in the West when it comes to undress"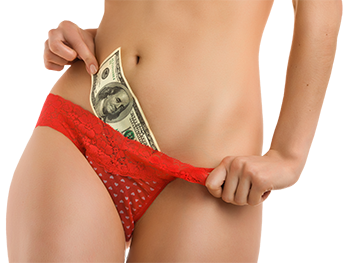 Interested in Becoming an Exotic Dancer? Looking to make some serious money, then what are you waiting for? Come join the biggest agency on the West Coast! If you are at least 18 years of age, we are currently hiring Entertainers. Applicants must be attractive, reliable, and have pictures. If interested, email us
Thank you for your interest in All-Star American Centerfolds, offering Northern California & Nevada's Finest Strippers. We hope to see you at an event real soon!
Call Anytime 24/7
669-899-7405