Pricing
Your Northern California and Nevada source for the best Female and Male Exotic Dancers for your Party! WE WILL BEAT ANY OTHER REPUTABLE COMPETITORS PRICES PERIOD!!! Let us know if you find a lower price for any service and we will beat the quoted rate! Pricing may vary depending on your area, please call for a quote.

Male Shows
30 min. – $$$
45 min. SPECIAL – $$$
1 hour- $$$

Female Shows
1/2 Hour – $$$
1 Hour – $$$
2 Girl Show Special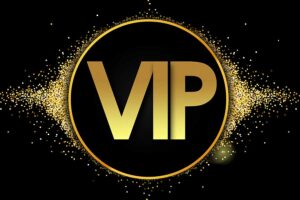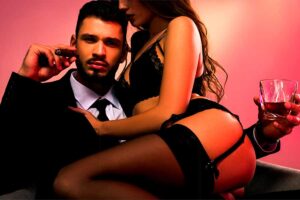 VIP SHOWS
Looking to make your party the absolute best, or send that bachelor out with a BANG? Give your guests exactly what they want…. UNLIMITED! The VIP shows allow your party to enjoy all-inclusive lap dances, games, and body shots for the hour! Ready for the big finale? Your girls will then finish the show with unforgettable Girl on Girl action in a LIVE Porn Show!
X Show
All-Inclusive for up to 5 guests
$1300.00
XX Show
All-Inclusive for up to 10 guests
$1650.00
XXX Show
All-Inclusive for up to 15 guests
$1850.00
XXXX Show
All-Inclusive for up to 20 guests
$2000.00
XXXXX Show
All-Inclusive for up to 30 guests
$3000.00
The "Fine Print"- The All-Inclusive pricing doesn't include tips, so please make sure your guests still have some "fun money" to have a good time as well. Our entertainers will stay longer than the hour based on tips and participation. The pricing quoted in our packages is for up to 2 entertainers to perform, if you would like to add additional entertainers please contact our office for pricing. The porn show always includes the girl on girl action, however, most of our entertainers will also give you the option to have additional "add-ons" such as extra toys or "levels" they can offer you for additional fees at the show.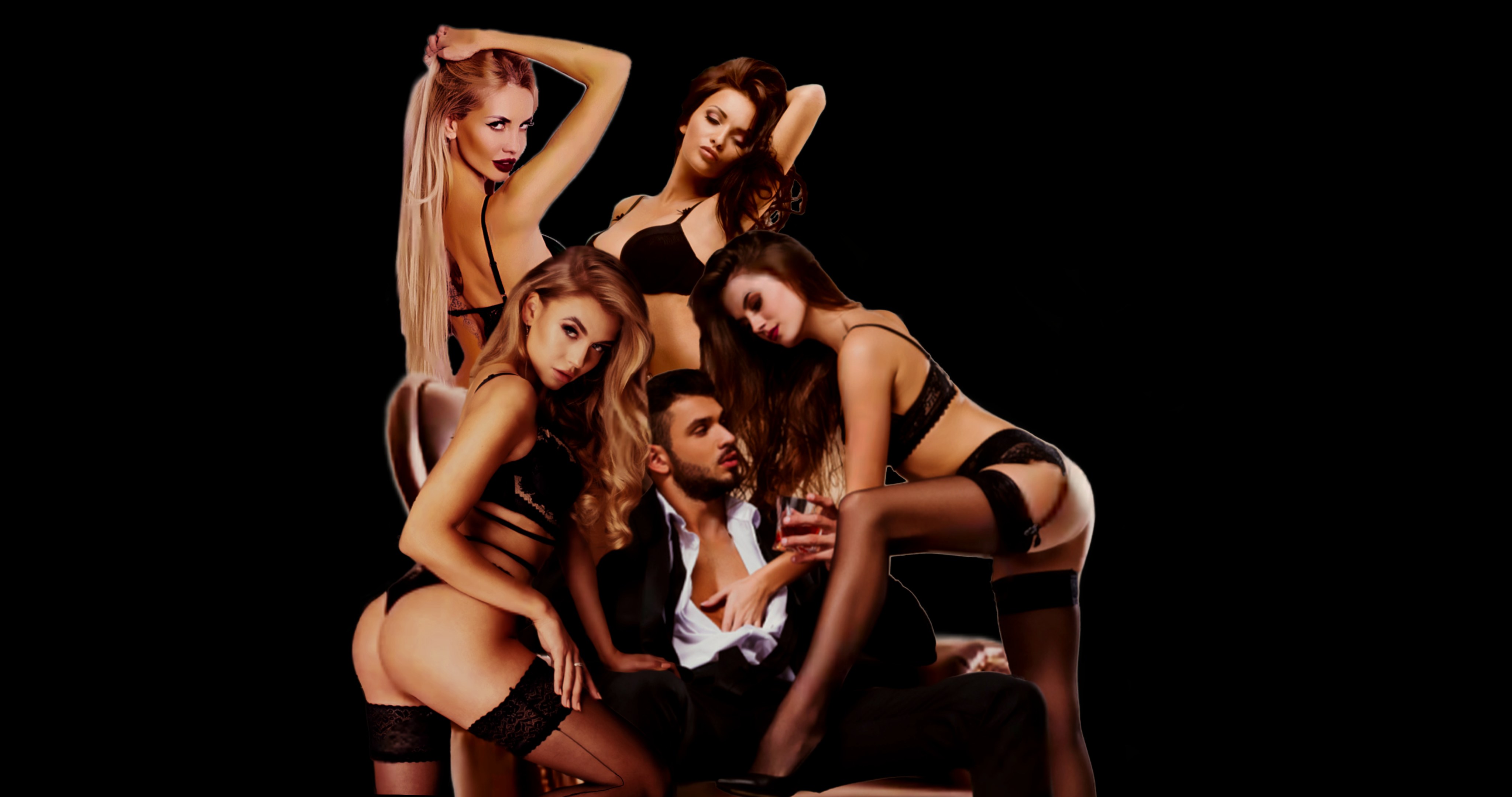 Specialty Party Services
All-Star American Centerfolds offers unique party planning services to make sure your event is one to remember! Need ideas on what to do with the crew for the weekend? Allow our booking agents and our lovely ladies customize your show to be more than just a striptease show. Enhance your experience to include a Boat Party. Have our dealers bring the casino to you. Do you boys love to eat? Our Ladies love to cook! Skip going out and have the girls cater to you. Worried about the clean up after the fun is done? We offer Fantasy Maid Service where our lingerie models do that dirty work for you. Please view basic details below and for any further questions or for price quotes please call the office.
Strip "Tees" Caddies
A-Game Eye Candy
Make your golfing experience a "Hole-in-One" and surprise your friends with sexy caddies. Seal the deal and impress your business associates with a game of golf they will never forget. By the time your party gets to the 18th hole you surely will be the talk of the course.
2 Hr. $500 & Up
Boats n' Hoes Boat Parties
Sexy Captain and Her First Mate
Ahoy Matey! Nothing is better than getting you and your crew caught up with two hot female exotic dancers to rock your party and the boat! Customize the show to be a standard show or upgrade to the VIP with unlimited lap dances, party games, body shots, body oil slip n' slides, and a live action XXX Girl on Girl Porn Show! Get these girls wet and wild! 
2 hr. $750 and Up
Casino Night Sexy Dealers
Lady Luck to Get You All-In
Our Dealers are so hot you won't be able to keep your "Poker Face" for long. Be sure to watch your hand and not just the eye candy in front of you! Our girls can deal Poker or Blackjack, you can even mix it up and have the House play "Strip Poker." Contact the office for party details.
2 Hr. $500 and Up
Catering with Curves
Caution, EXTREMELY HOT
Indulge in a true eye candy cooking experience! Our Sexy Chefs are known to cook better than your mama and look hotter than your wife! Choose from a variety of meal options for any time of day! Wake up the Bachelor with breakfast in bed, or make a night of it with dinner and a show! The ladies will arrive with all of the food and supplies, cook in lingerie, and then serve it to you hot and ready. After dinner, watch a sensual Girl on Girl Dessert Show or Upgrade your event to include the VIP Experience after the meal with unlimited lap dances, party games, body shots, and a XXX Girl on Girl Porn Show. Contact the office directly for pricing, availability, and details.
2 Hr. Call for a Quote
Fantasy Sporting Events
Referees, Cheerleaders, and Ring Girls
Nobody blows a whistle or calls the games better than our Sexy Referees! Watch the game in style and have our Hot Cheerleaders perform LIVE in your living room! Watch the fights while topless Ring Girls call the rounds and serve you drinks! Draft party for your fantasy team? Have one of our Naughty Secretaries take down the notes for your teams, rosters, scouting reports, and bye weeks or serve you drinks.
2 Hr. $500 and Up
Fantasy Maid Service
Talk Dirty to Us
Imagine a beautiful female model bending in every position to get every spot… Our Sexy French Maids will guarantee a cleaning experience that will leave you breathless and begging for more. For the gentleman that like a clean and tidy house or office, we got you covered. Need to clean up that Airbnb before heading home? Have our maids take care of that for you while you guys kick back and enjoy the show. Upgrade the experience to have the ladies finish with a XXX Girl on Girl porn show.
1 Hr. $300 and Up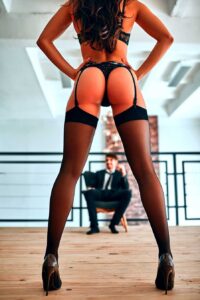 BEST RATES AND HOTTEST DANCERS GUARANTEED!!!
Call us Anytime 24/7
Same Day Service Available!
"Best in the West when it comes to undress"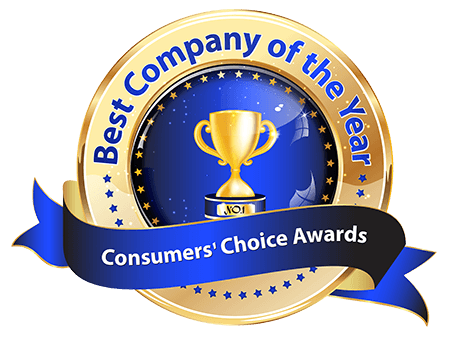 Policies/Party Information
18 AND OVER: We offer Northern California & Nevada Strippers, including all surrounding areas. It is a California state law that anyone who attends any event involving "Exotic Entertainment" must be over the age of 18 years or older. We ask the person that books the show helps to assist to enforce this law. All-Star American Centerfolds Entertainment value and appreciate our customers, so if it's not too much to ask, let's keep it for adults only. Thank-you, and we hope to see you at a party event real soon!
ONE ON ONES: Our entertainers will perform for a private one on one experience based on availability. Remember this, we are not an Escort Service. All-Star American Centerfolds is strictly a striptease entertainment service!
PARTY LOCATIONS – HOTELS, RESORTS, RESTAURANTS, BARS, OTHER VENUES: If you choose to celebrate your Event in one of these listed locations be sure that you ask for the permission of either the owner or the manager. Exotic Entertainment may be performed in a bar and/or restaurant (when open to the public) as long as it is performed in a closed private room away from all and any public viewing unless it is OK by the management. If your event is located at a hotel/resort and you are kicked out by the management during the Entertainers performance for whatever reason, there will be NO REFUND. So in other words, if this occurs while the Entertainer is in the beginning, middle or end of their show the same policy applies – NO REFUNDS. In this case, our agency has provided Entertainment, and services were rendered. Unfortunately, you are at your own risk when booking at these venues.
PRIVATE RESIDENCE – BRINGING THE PARTY TO YOU: Private is usually the most successful way to have your party event, and the most cost-effective. We assure you that you and your guests will feel more comfortable and be willing to let themselves loose in a discreet setting. Guaranteed to make your Night an Event to Remember!
PAYMENT FOR SERVICE: The entertainers are independent contractors that book out their time to come to your event. There is a deposit required to schedule your Party Event with us, the remainder balance is due in cash to your entertainer on arrival. We accept deposits via Apple Pay or CashApp. The deposit amount will vary based on the type of show and length of show you have booked. It is very rare our entertainers would be unable to make it to your party for the scheduled time, however they are  independent contractors traveling to get to your event, therefore if in the rare occasion we were unable to get an entertainer at your door, you would be offered a full refund of your deposit and a discount on a future event. 
TIPPING/PARTY GAMES: Allotted times are based on participation and tipping. The prices listed do not include tips. This is the show-up fee only, a portion of which covers the Entertainer's time and travel expenses. The Male and Female Dancers depend on your participation in their activities and your tipping generously. They work for tips throughout all portions of their shows. Most Female and Male Strippers perform "Party Games" which consist of tipping; however, if you do not prefer Party Games, please inform us in advance. All Female and Male Exotic Dancers in the industry operate according to this industry standard.
VIDEO/PICTURES: Most of our Female and Male Dancers allow pictures to be taken during their performances. If you and guests are looking to film the Entertainer let your Dancer know upon their arrival. Every Male Entertainer has their own separate video fee. Female Dancers do not allow filming during their shows. If you or a guest are caught with a video camera during the performance of a Female Dancer they will leave, NO EXCEPTIONS, with NO REFUNDS. When booking your Party, and you are planning to use a video camera, please ask us about the video fee and we can go over it with you.
PARTY CONDUCT: All American Centerfolds Entertainment provides our customers with great customer service and Professional Dancers that offer Premier Exotic Entertainment. Once your Entertainer arrives at your show, they at that time are a guest. Whoever booked the show is responsible for the conduct of their guests. At any time that our Entertainers feel threatened or harassed by the crowd's misconduct (male and female) audiences, our Entertainers have the right to leave at their discretion and there will be NO REFUNDS.
We are the Biggest Entertainment Agency on the West Coast offering the Best Northern California & Nevada Strippers.
"Best in the West when it comes to undress"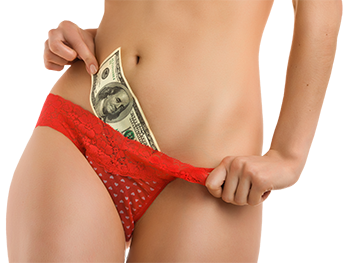 Interested in Becoming an Exotic Dancer? Looking to make some serious money, then what are you waiting for? Come join the biggest agency on the West Coast! If you are at least 18 years of age, we are currently hiring Entertainers. Applicants must be attractive, reliable, and have pictures. If interested, email us
Thank you for your interest in All-Star American Centerfolds, offering Northern California & Nevada's Finest Strippers. We hope to see you at an event real soon!
Call Anytime 24/7
669-899-7405