Video Clips of Major Events And Private Parties
"The Premier Ladies Night Experience!" The Men of All American Centerfolds offer the "Hottest Strip Show in The Nation", taking the industry by a storm and creating a heat wave across the West Coast!
The show is a combination of choreographed production numbers, live vocal performances, individual acts, and hilarious games for the audience. All this comes with a stunning line up of 5-8 of our finest Entertainers offering you "The Premier Ladies Night Experience!"
To view some of our recent shows, click on the videos below We take pride in offering a full production, high energy, and professionally choreographed Burlesque Show. Audience and guest members will get a chance to get up close and personal with these Sexy Male Entertainers that has been known to bring most women to jump out of their seats in pure excitement! This Strip Show features the most talented and experienced performers in the business today. Our Exotic Dancers have toured in night clubs all over the world with Chippendales and The Men of San Francisco. Some have also appeared in Playgirl Magazine, Men's Fitness, GQ Magazine, even Romance Cover Models.
We will perform for all types of venues; nightclubs, casinos, resorts, as well as private parties. For further information, questions about pricing, or if you're looking to book "The Premier Ladies Night Experience" Male Burlesque Show for your next event, please call to speak with one of our representatives.
Call us Anytime 24/7

Same Day Service Available!
"Best in the West when it comes to undress"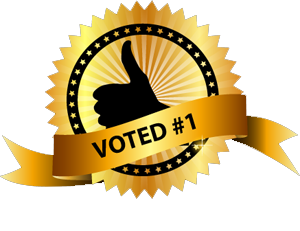 Private Parties / Party Games (Videos)
Please click on the videos below to view some of our Party Games. (Please click on each image below and the MPEG video will either play within your browser window OR automatically launch the DEFAULT Video Player on your computer, depending on your settings.) NOTE: must have an MPEG Video Player installed in order to view.
All American Centerfolds is your Northern California and Nevada source for the best Female and Male Strippers and Exotic Dancers! Available for parties in all surrounding towns & cities.
We cater to any party or event, just let us know what you desire. All of our parties are private and discreet, as well as our professional Female and Male Dancers. Let our friendly and professional staff assist you in customizing your every need to be sure your Party Event is a hit! Let us bring a San Francisco style show directly to your living room, hotel, restaurant, or club! All American Centerfolds was recently voted West Coasts #1 choice for Exotic Entertainment. Call today and let us make sure your next Party Event is unforgettable, providing you and your guests with a party experience that will last a lifetime!!