Sizzling Specials
At All American Centerfolds, not only do we offer the Best Northern California & Nevada Strippers, but we offer enticing Specials to have you try our service over the competition! When it comes to your special party event, we understand that costs add up…and our customers want the best value for their hard-earned dollars! Maximize your "Stripper Entertainment Dollar" with these special offers and see why we have become the #1 Choice for Female and Male Exotic Dancers in Northern California and Nevada!
WE WILL BEAT ANY OTHER REPUTABLE COMPETITORS PRICES PERIOD!!! Let us know if you find a lower price for any service and we will beat the quoted rate!
Male Shows – DOUBLE TROUBLE SHOW
Northern California 1/2 hour – $109 per dancer/ $218 total
1 hour – $139 per dancer/ $278 total
Lake Tahoe/Reno 1/2 hour – $150 per dancer/ $300 total
1 hour – $190 per dancer/ $380 total
---
Female Shows – TWO GIRL SHOW
Northern California 1 hour – $160 per dancer/ $320 total
Lake Tahoe/Reno 1 hour – $190 per dancer/ $380 total
---
FREE GIFT WITH SHOW – A ROSE WITH CHAMPAGNE A perfect touch that will compliment any Party Event! Call now for details and ask one of our friendly representatives about this Special Anniversary offer!
Call us Anytime 24/7

Same Day Service Available!
"Best in the West when it comes to undress"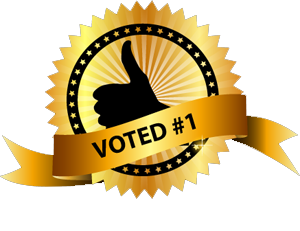 Attention: Allotted times are based on participation and tipping. Prices listed do not include tips. This is the show-up fee only, a portion of which covers the Adult entertainer's time and travel expenses. The female and male strippers depend on your participation in their activities and your tipping generously. They work for tips throughout all portions of their shows. Most male and female strippers perform "party games" which consist of tipping; however, if you do not prefer party games, please inform us in advance. All female and male exotic dancers in the industry operate according to this industry standard.
All American Centerfolds was recently recognized on both Fox 40 and KCRA 3 News, thanks to our supporters!